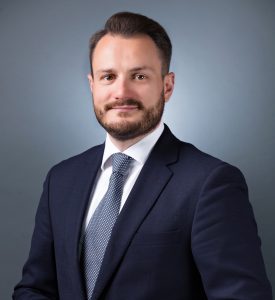 Bucharest, September 27, 2018:  The land in Bucharest continued to attract the interest of real estate developers this year, considering that in the first nine months of 2018, lots of a total surface of over 60 hectares can be developed for around 8,000 dwellings, 180,000 sq. m. of offices and commercial spaces, according to an analysis of Cushman & Wakefield Echinox.
Between January and September 2018, Cushman & Wakefield Echinox monitored 24 medium and large transactions, with a cumulative value of approximately 170 million euros. Similar to 2017, Romanian developers have been the most active, accounting for more than 50% of the total volume. Along with them, investors from Israel (AFI Europe, Hagag), Belgium (Mitiska, Speedwell), Turkey (Opus Land) or Germany (Kaufland, REWE, Lidl) have also been involved in land transactions in Bucharest.
Alexandru Mitrache, Head of Land Development: "As we anticipated, 2018 has turned out to be a good year for the land market in Bucharest, with demand coming from all the key sectors of the real estate market. The more gratifying is the fact that large land plots were transacted in all areas of the city for the development of projects that we hope will contribute to improving the city's overall image, as well as living conditions, working environment and shopping experiences."
Among the largest transactions in 2018 we can mention AFI Europe taking over a four hectare plot adjacent to the AFI Palace Cotroceni mall, the sale of the former nine-hectare Helitube platform in Colentina to the Belgian group Mitiska, the acquisition by One United of a 2.6 ha area on the Lake Floreasca shore or the transaction by which Speedwell bought a land of 4.6 ha in the Jandarmeriei – Baneasa area.
Moreover, both in terms of the traded surface and of its value, the residential sector continues to be the sector that generates the highest land demand. This is due to the unfulfilled need of housing units, sustained in a significant proportion by the "Prima Casa" program, as well as by a reduced VAT (5%) up to the 450,000 RON threshold, and also to economic growth, higher salaries and to banks that are engaged in real estate financing.
The office segment has also been boosted by the appetite of new players in the investment market, both foreign and Romanian, as developers are still motivated to deliver new products on the market, therefore securing new locations for that purpose, both in some established office areas, but also in new ones, such as Tineretului and Pajura – Bucurestii Noi. Developers who have secured land for new office projects include AFI Europe, Portland Trust, Globalworth, or Speedwell.
In regards to the retail segment, as a result of the transactions signed this year, we can foresee the development of a new retail park in Colentina, the expansion of the AFI Palace Cotroceni shopping center, but also the construction of a new Kaufland hypermarket in northern Bucharest, an area which has not been properly covered by the German retailer yet.
Cushman & Wakefield Echinox is one of the largest real estate consultancy firms in Romania, active in all real estate market segments. The company's Land Development Department has been involved in transactions of land plots with a cumulated surface of 60,000 square meters with a value of approximately 20 million euros during the first nine months of this year in Bucharest.
About Cushman & Wakefield Echinox is the exclusive affiliate of Cushman & Wakefield in Romania, owned and operated independently. With a team of over 50 professionals and collaborators, offers a full range of services to investors, developers, owners and tenants across all segments of the real estate market, including the residential market. For more information, visit our website www.cwechinox.com
Cushman & Wakefield is a leading global real estate services firm with 45,000 employees in more than 70 countries helping occupiers and investors optimize the value of their real estate. Cushman & Wakefield is among the largest commercial real estate services firms with revenue of $6 billion across core services of agency leasing, asset services, capital markets, facility services (C&W Services), global occupier services, investment & asset management (DTZ Investors), project & development services, tenant representation, and valuation & advisory. To learn more, visit www.cwechinox.com.