Bucharest, April 2019: Cărtureşti, the most important bookstore chain on the local market, will open its first store on the ground floor of the America House office building in Bucharest at the end of May, marking two premieres for the local market: launching a new Cărtureşti concept on a smaller format and also the first bookstore on the ground floor of an office building in Bucharest.
The new Cărtureşti bookstore will have an area of ​​approximately 92 square meters, with the lease being brokered by the Cushman & Wakefield Echinox real estate consultancy firm.
America House is a landmark building in the Bucharest office market with a leasable area of ​​approximately 28,000 square meters and tenants such as Schlumberger, Mastercard or Ţuca Zbârcea & Asociaţii. The building benefits from one of the largest commercial areas in an office project, with ​​nearly 4,000 square meters, as the retail mix consists of cafes and restaurants such as Starbucks, McDonald's, Cooperativa FruFru or Condimental, a World Class gym and services – bank, pharmacy, dry cleaner, Inmedio newspaper kiosk.
Alexandru Ştirbu, Commercial Director, Cărtureşti: "We are excited about the opening of the Cărtureşti store at America House. First of all, this brings us closer to our readers there, while also giving us the opportunity to try a new Cărtureşti format. The project we are proposing is a short version of what we have built so far: a small but vibrant space where you can take a real break and enjoy the ideas, images, flavors and music selected for your time.
The new Cărtureşti Victoriei bookstore is thought of as an office playground, which aims to bring joy and good ideas for the everyday office life: books about personal development and team building, business titles, special fiction and essay selections, stationery obejcts reinterpreted in playful way. When we decided about our in-store offer, we had in mind a reader profile who plans his or her time very carefully, choosing to invest in his or her ongoing development through reading and cultural experiences. We really hope that they will find an oasis of inspiration in the middle of the city in Cărturești Victoriei."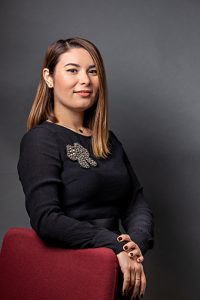 Dana Radoveneanu, Senior Consultant, Retail Agency, Cushman & Wakefield Echinox: "Cărtureşti will open a special space for reading and socializing during this spring on the ground floor of America House, this being their first location in an office building. The concept will be tailored to meet the latest retail and customer trends in Victoria Square, one of the busiest pedestrian and business areas in Bucharest."
Cărtureşti Victoriei will be the 10th Cărtureşti bookstore in the capital city of Romania, while the company also operates 17 other units located in the largest cities in the country.
Cushman & Wakefield Echinox is a top real estate consulting company on the local market, operating in all real estate market segments, including the residential market. The exclusive affiliate of Cushman & Wakefield in Romania, owned and operated independently, it has a team of over 60 professionals and collaborators offering a full range of services to investors, developers, owners and tenants across all segments of the real estate market, including.
Cushman & Wakefield is a leading global real estate services company with 51.000 employees in more than 70 countries, helping owners, occupiers and investors to optimize the value of their real estate. Cushman & Wakefield is among the largest commercial real estate services firms with revenue of $8.2 billion across core services of agency leasing, asset services, capital markets, facility services (C&W Services), global occupier services, investment & asset management (DTZ Investors), project & development services, tenant representation, and valuation & advisory. To learn more, visitwww.cwechinox.com.