Bucharest, June 2023: Central and Eastern Europe (CEE), including Romania, are actively benefiting from the relocation of production facilities from far-away locations, such as Asia, closer to markets of consumption particularly because they offer a significant cost differential to Western European locations, especially for labor. Key sectors located in the CEE are textiles & apparel, automotive, machinery, electrical & electronic goods, and some consumer goods, according to the EMEA Nearshoring 2023 study performed by the Cushman & Wakefield real estate consulting company.
Disruptions due to shutdowns in major production and manufacturing area in China, Taiwan, Vietnam, and other Asian countries meant there were global shortages of goods – finished goods, intermediate goods, or primary materials – being sent to markets of consumption.
Companies are therefore now considering how they diversify their supplier base to reduce their exposure to the risk of supply chain shocks.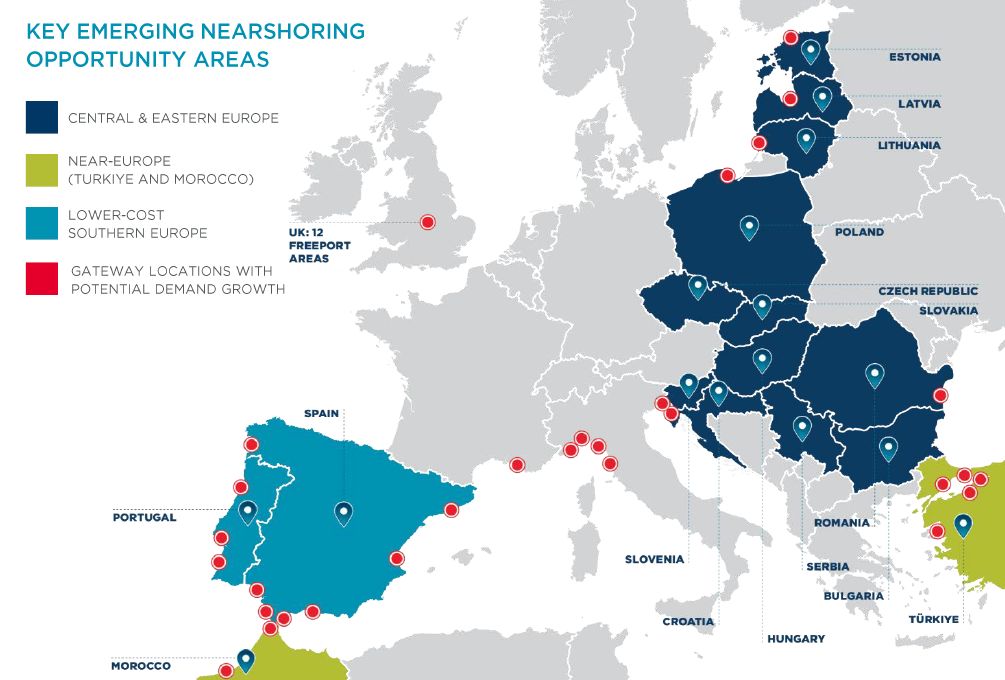 "CEE countries – especially those within the EU – have attracted major investment in manufacturing in recent years, particularly because they offer a significant cost differential to Western European locations, especially for labor. They are within proximity to markets of consumption (and therefore enjoy lower transport costs and shorter lead times) with good transport infrastructure. And because they sit within the EU or are party to free trade agreements between non-EU countries, moving goods from these countries means little to no import costs or limitations", shows the report.
Moreover, CEE countries are well connected to other European countries with a range of transport routes, and most goods will be transported by road and rail.
Key transport corridors along major motorways and at key multimodal points between CEE countries to Western European destinations, particularly through Bulgaria, Romania, Serbia, Croatia, Hungary, Slovakia, Slovenia, Czech Republic, and Poland, will be important potential locations for occupier activity. These countries have already proven attractive, and logistics and industry take-up in these countries has grown strongly in recent years.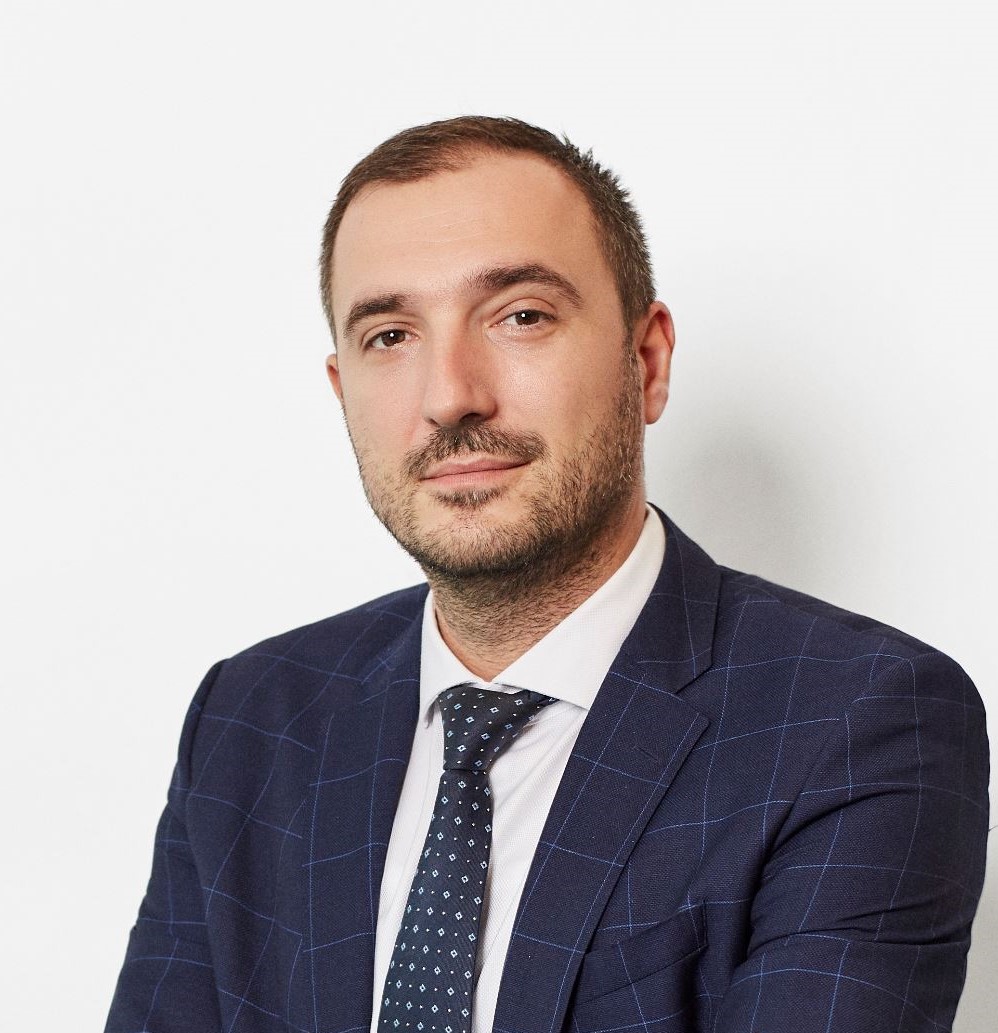 Developers of logistics and industrial projects play a very important role in accommodating these demands from production companies.
Andrei Brinzea, Partner Land & Industrial Cushman & Wakefield Echinox: "Nearshoring, along with other investment decisions, has driven significant growth in occupier demand for floor space. In 2022, manufacturing occupiers committed to nearly 10 million sqm of space, up 27% compared with 2017. In Romania, in 2022 the demand from production companies increased by almost 40%. With businesses considering where to locate their production facilities closer to home markets, there is likely to be an increased demand for industrial floorspace in certain locations, for both manufacturing and logistics uses. Property considerations will largely be focused on newly-built facilities but will also represent opportunities to repurpose existing buildings. In addition, there will be an increasing focus on energy needs, and particularly on sourcing sustainably-generated energy. Romania has a competitive advantage in terms of costs, but it should also be mentioned that state aid and incentive schemes play an important role when companies choose the country to open a new production center."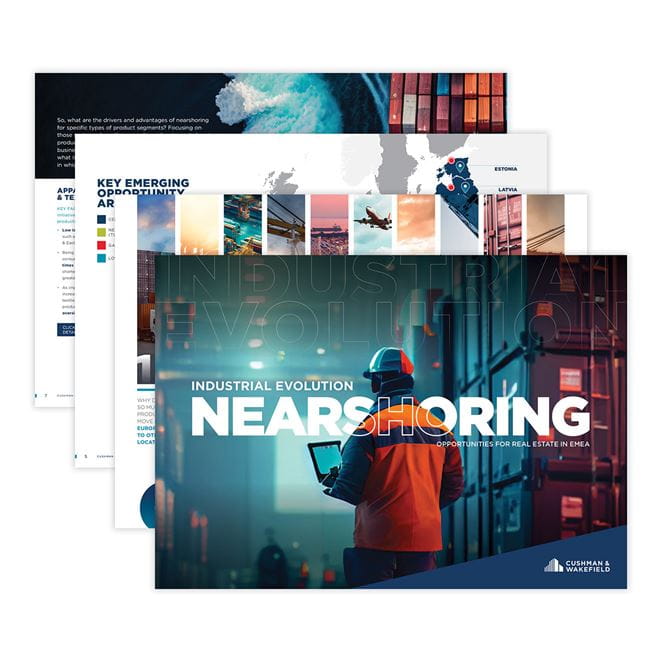 The EMEA Nearshoring 2023 report provides valuable insight into the trend of nearshoring production and supply, which is increasingly important for businesses in today's global economy. It examines the drivers of nearshoring in EMEA and what it means to different types of businesses and their supply chains. By downloading this report , you can gain a better understanding of the factors driving nearshoring decisions and how to recognize opportunities and consider risks in your own business.
Cushman & Wakefield Echinox is a leading real estate company on the local market and the exclusive affiliate of Cushman & Wakefield in Romania, owned and operated independently, with a team of over 80 professionals and collaborators offering a full range of services to investors, developers, owners and tenants.
Cushman & Wakefield, one of the global leaders in commercial real estate services, with 52,000 employees in over 60 countries and $ 10.1 billion in revenue, provides asset and investment management consulting services, capital markets, leasing, properties administration, tenant representation. For more information, visit www.cushmanwakefield.com