Bucharest, April 2021: Cushman & Wakefield Echinox expands its business consultancy services, to assist customers and partners in obtaining international LEED, WELL and BREEAM certificates, both for existing and pipeline office, retail or industrial-logistical buildings.
In Bucharest, over 60% of the modern stock of office spaces consists of green certified buildings, given that most of the projects developed in the last 5-7 years have been certified since their construction period. The steps for certification are the same regardless of the type of building, for the industrial logistics segment the landscape development having a higher importance than for office buildings located in the urban environment.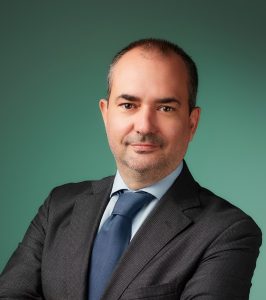 Andrei Ianculescu, Head of Project Management, Cushman & Wakefield Echinox: "We decided to add green certification services according to international standards (LEED, BREEAM and WELL) due to the interest manifested by clients for sustainable investments, aiming both office and retail buildings certification and other types of real estate developments, especially logistics and industrial. The use of green technologies increases the occupancy and value of the building and guarantees low utility consumption, and in some cities, even a decrease in property taxes, respectively a lower service charge for tenants and a positive impact on the budget of companies. In addition, the WELL certification targets thorough details related to the occupants' interior comfort, health and working conditions, a major selection criterion in the period we experience."
According to recent studies, buildings are responsible for 40% of the energy consumption and 36% of CO2 emissions in the EU. From the beginning of this year, new buildings in the European Union must have an energy consumption "close to zero", which can be largely achieved by installing systems and equipment that produce electricity from renewable sources.
Cushman & Wakefield Echinox provides consultancy services in the certification process of green buildings, starting from the development of studies such as: ecological report, flood risk analysis, carbon footprint calculation, energy modeling, thermal comfort modeling, strategy to adapt to climate changes,  functional adaptation, efficient use of materials, mobility plan, until the submission of the documentation for obtaining the certification of technical design, construction and final certification phases.
Cushman & Wakefield Echinox is a top real estate consulting company on the local market and the exclusive affiliate of Cushman & Wakefield in Romania, owned and operated independently, with a team of over 60 professionals and collaborators offering a full range of services to investors, developers, landlords and tenants.
Cushman & Wakefield, one of the global leaders in commercial real estate services, with 50,000 employees in over 60 countries and € 7.8 billion in revenue, provides asset and investment management consulting services, capital markets, leasing, properties administration, tenant representation, project management, design and evaluation services. For more information, visit www.cwechinox.com