Bucharest, November 2018: The Japanese retailer Miniso, specialised in the selling of a wide range of accessories, will open its first high street store in Romania in Piata Romana, one of the most important commercial areas in Bucharest, on November 29th. Miniso leased a space of 125 square meters on Magheru Boulevard, the transaction being brokered by Cushman & Wakefield Echinox, a real estate consultancy company.
This will be the fourth Miniso store on the local market, after opening its first stores in Mega Mall, Veranda Mall and Iris Titan in Bucharest.
Considering that the company entered the local market less than three months ago, the target for 2018 concerning the number of openings has been reached, while the company plans to reach a portfolio of 40 units in Romania by 2020.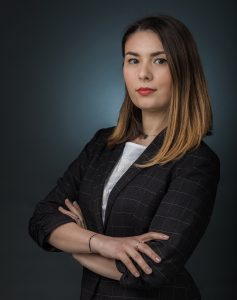 Dana Radoveneanu, Senior Consultant, Retail Agency Cushman & Wakefield Echinox: "The local market is one of the most attractive in the region due to its size and growth rate, these being the reasons why more than 30 retailers decided to establish local operations during the last three years. Similar to Miniso, most retailers have initially opened stores in shopping centers, but we see a growing interest in high street stores as well, locations which established themselves as strong commercial destinations. Piata Romana represents one of the places in Bucharest that benefits from a significant footfall, being frequented by high school and university students, as well as employees working in the area, due to their profile being similar to that of target consumers."
Miniso is a Japanese retailer of household products, accessories and toys set up in 2013 in Tokyo by Japanese designer Miyake Junya and a young Chinese entrepreneur Ye Guof. The company operates more than 3,000 stores in over 70 countries globally. Starting from 2017, the brand is present at European level in Germany, Poland, Serbia, Spain, Greece, Estonia and Ukraine and is recognized for its affordable prices, quality, utility and design of marketed products.
Cushman & Wakefield Echinox is a top real estate consultancy firm on the local market, active in all real estate market segments. The company's retail agency offers consultancy to developers and retailers and brokers the rental of commercial spaces both on high street locations and also in the large shopping centers in Bucharest and the country.
Cushman & Wakefield Echinox is the exclusive affiliate of Cushman & Wakefield in Romania, owned and operated independently. With a team of over 50 professionals and collaborators, offers a full range of services to investors, developers, owners and tenants across all segments of the real estate market, including the residential market. For more information, visit our website www.cwechinox.com
Cushman & Wakefield is a leading global real estate services firm with 45,000 employees in more than 70 countries helping occupiers and investors optimize the value of their real estate. Cushman & Wakefield is among the largest commercial real estate services firms with revenue of $6 billion across core services of agency leasing, asset services, capital markets, facility services (C&W Services), global occupier services, investment & asset management (DTZ Investors), project & development services, tenant representation, and valuation & advisory. To learn more, visit www.cwechinox.com.