Bucharest, January 2023: Approximately 100,000 sq. m of retail spaces were delivered last year, with retail parks having an 80% share, while cities such as Bucharest, Timisoara, Pitesti, Turda, Baia Mare, Slatina and Miercurea Ciuc benefited from such investments. The new supply will significantly increase in 2023, as over 230,000 sq. m of retail spaces are currently under construction and are planned to be completed by the end of the year, a total which would represent a record for the last six years, according to data from the Cushman & Wakefield Echinox real estate consultancy company.
New projects consisting of 20,000 sq. m GLA were completed in Q4 2022, while the total retail stock across Romania reached 4.2 million sq. m at the end of 2022, with 56% of it being located in shopping centers, 38% in retail parks and 6% in commercial galleries.
The development activity will be dominated by shopping centers in the 2023-2025 period, shopping centers which have a share of more than 60% of the total new spaces estimated to be built nationwide by 2025. This shift comes after a few years in which the developers' attention has been focused on retail parks, which have accumulated more than 80% of new deliveries.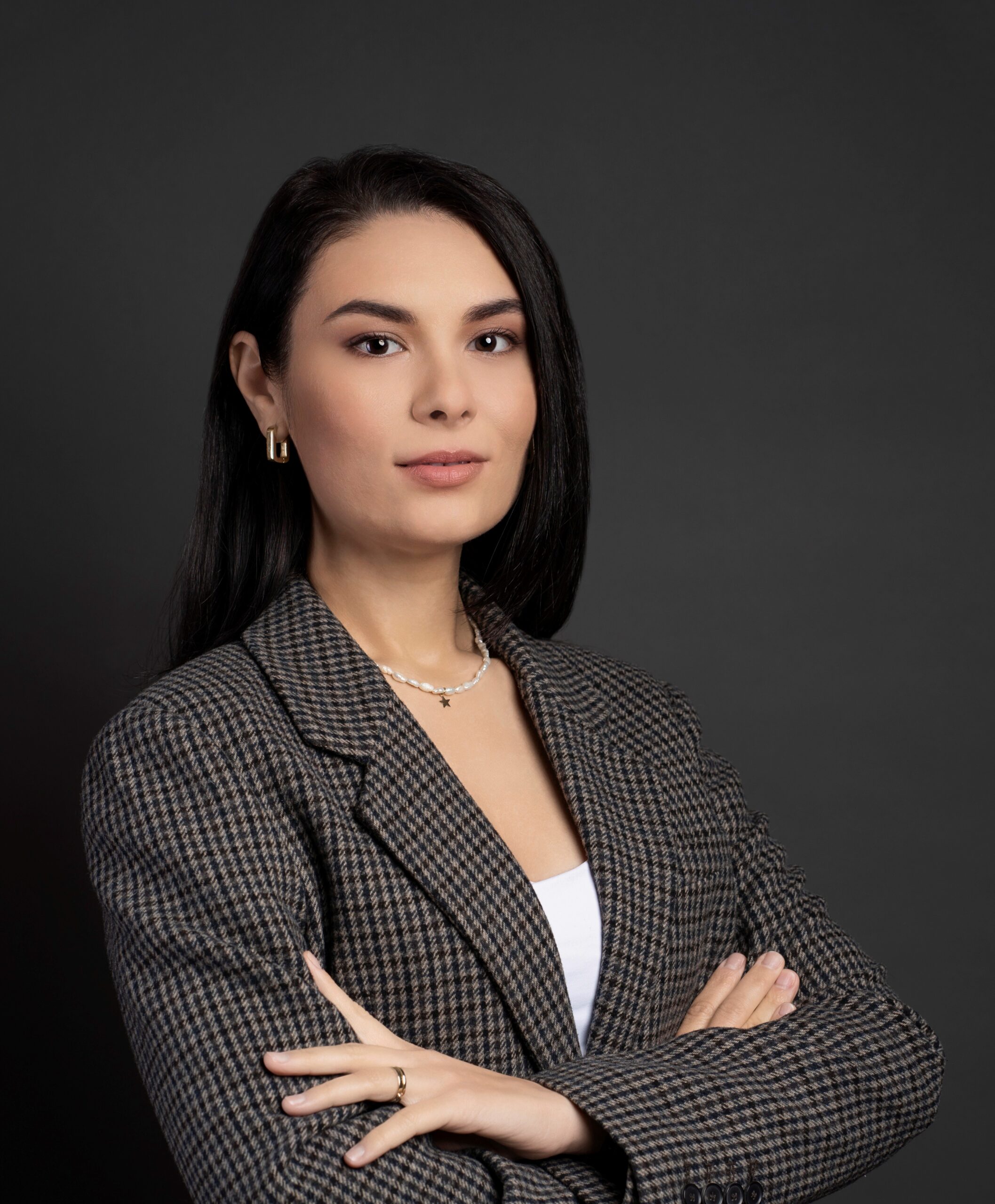 Dana Radoveneanu, Head of Retail Agency Cushman & Wakefield Echinox: "The 2022 new supply and the plans for the next three years prove once again that traditional retail will continue to play a key role in the overall real estate landscape. This is primarily explained by the fact that malls, retail parks or commercial galleries are no longer just shopping destinations. They provide the perfect ecosystem for the new brands which are contemplating to enter the market, and also for the existing ones to adapt their sales policies to the emerging changes in consumer behaviour. Moreover, customers have immediate access to almost any product, while the retail developments contribute directly and indirectly to community's well-being through investments in infrastructure, job creation, and taxes."
Almost 600,000 sq. m of retail spaces are currently in different planning stages and are expected to be delivered between 2023 and 2025. Around 40% of this pipeline is in line to be completed by the end of the year, according to data from the major market players. Prime Kapital – MAS Real Estate, NEPI Rockcastle, Scallier, AFI Europe or Oasis remain among the most active developers of such properties on the short and medium term, which shows that the local market remains attractive even in the face of macroeconomic pressures. On the other hand, the overall appetite for consumption in Romania has encouraged new retailers such as Primark, Popeyes, TEDi or HalfPrice to enter the country and open their first stores in 2022.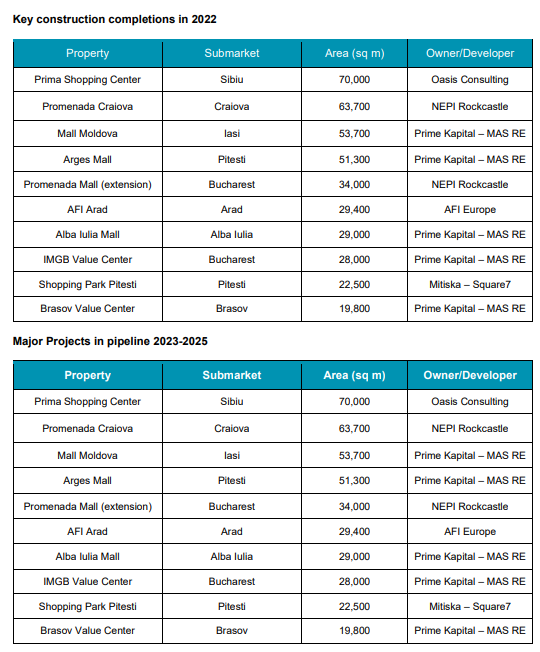 Cushman & Wakefield Echinox is a leading real estate company on the local market and the exclusive affiliate of Cushman & Wakefield in Romania, owned and operated independently, with a team of over 80 professionals and collaborators offering a full range of services to investors, developers, owners and tenants.  
Cushman & Wakefield, one of the global leaders in commercial real estate services, with 50,000 employees in over 60 countries and $ 9.4 billion in revenue, provides asset and investment management consulting services, capital markets, leasing, properties administration, tenant representation. For more information, visit www.cushmanwakefield.com