Bucharest, March 2023: Lorand and Zsuzsanna Szarvadi, the owners of the Balvanyos Resort & Spa in Covasna, acquired the K+K Elisabeta hotel located in the Bucharest city center, and they will relaunch it under the newly established Peakture hotel brand, created by Brandient. Opened in 2006 by the Austrian-based Koller brothers, the hotel had been owned since 2019 by InterGlobe, an Indian conglomerate active in the aviation, hospitality and tourism sectors. The transaction was brokered by the Cushman & Wakefield Echinox real estate consultancy company.
Located between Piata Universitatii and Piata Rosetti, the hotel has a 4-star classification with 67 rooms, as well as a bar, a restaurant with breakfast facilities, meeting rooms and a fitness area.
Peakture completes the HoReCa portfolio owned by the Szarvadi family consisting of the Balvanyos Resort & Spa complex in Covasna, which is currenly being expanded with a new building (also under the Peakture brand) that will include 50 rooms and a new Spa area. Moreover, the family also owns the Gastrolab, Fork and Champagne & More restaurants in Bucharest, and the Indivino wine shops.
InterGlobe was assisted in this transaction by Cushman & Wakefield, along with the Wolf Theiss law firm and the Vitalis Consulting project management firm (TDD vendor). The buyer was assisted by Vulpoi & Toader Management, Carmen Călin and Alexandru Mnohoghitnei.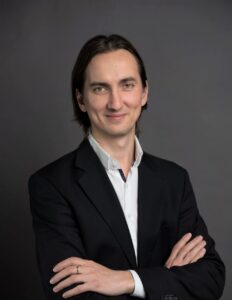 Cristi Moga, Head of Capital Markets, Cushman & Wakefield Echinox: "The Bucharest hospitality market has quickly recovered after the pandemic and it still has a significant growth potential, supported by both the business and the leisure segments. K+K Elisabeta has a privileged position in the heart of Bucharest, and we are convinced that it will succeed in consolidating and expanding its client base under the Peakture brand.  We would like to express our gratitude towards InterGlobe for their full trust in our capabilities and we would also like to thank all parties involved for their commitment towards completing the transaction on the originally agreed terms."
Lorand Szarvadi, shareholder of Balvanyos Resort SA: "After a fabulous experience with the Balvanyos Resort, which we have been growing and developing for 15 years, we considered that the time has come to enter the Bucharest market, in the 4-star hospitality segment. It is a new challenge, but we are very excited about the opportunity to develop an urban boutique concept, with premium services, and with a lot of personality. We are very optimistic in regards to the future of the Romanian tourism in general, and to the hotel industry in Bucharest in particular. The number of foreign tourists visiting our capital city is growing exponentially, as we aim to address this segment with Peakture, while also focusing on the custumers arriving for business purposes."
Cushman & Wakefield Echinox is a leading real estate company on the local market and the exclusive affiliate of Cushman & Wakefield in Romania, owned and operated independently, with a team of over 80 professionals and collaborators offering a full range of services to investors, developers, owners and tenants.
Cushman & Wakefield, one of the global leaders in commercial real estate services, with 50,000 employees in over 60 countries and $ 9.4 billion in revenue, provides asset and investment management consulting services, capital markets, leasing, properties administration, tenant representation. For more information, visit www.cushmanwakefield.com