The most sophisticated and sometimes even extravagant demands on the premium residential market come from diplomats and diplomatic missions, an exclusive niche in terms of properties and consultants who can offer this type of real estate services.
Always located in premium areas, such as Kiseleff, Aviatorilor, Dorobanți, the residencies with exposure and prestige for Embassies offices or diplomatic houses have some of the most interesting stories. Raluca Plavita, Director Residential Agency Cushman & Wakefield Echinox, is one of the few brokers who advises Ambassadors on choosing the ideal property.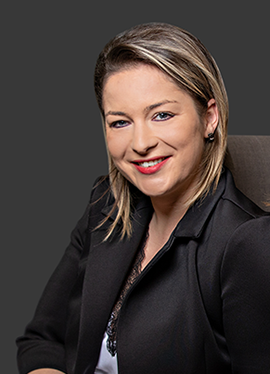 "I studied Political Science – Public Administration and I attended diplomacy specialized courses. Political parties and campaigns, ministries and even the National Archives are some of the institutions where I learnt the necessary know-how for the business. I became accustomed with the bureaucratic procedures in my first contact with institutional real estate market, taking part at the MAPN purchase of buildings for the active officers from outside Bucharest. There were over 40 transactions in less than two months … a marathon that made me fall irreversibly in love with this job.
In 2008, I joined Cushman & Wakefield Echinox real estate consultancy company, under the coordination of Mihaela Pană, Partner Residential Agency. Together we created a unique concierge service on the local market, destined especially for Embassies, setting new standards for the industry. Working along the diplomatic missions in Bucharest gave me the opportunity to have in my portfolio some of the most impressive luxurious properties sold or rented in the prime area of ​​the Capital."
Not every premium villa can be an Embassy or official residence. Monthly budgets range from 10,000 to 30,000 euros/month for rent, and for purchases, they can exceed 8-10 million euros. The portfolio of properties that can fit in the pattern of diplomatic criteria is limited. Each request is unique, from the arrangement of a rooftop heliport, to finding the best solution for the accommodation of an impressive number of pets.
Concierge. Broker. Consultant
Raluca has worked with the Embassies of USA, Canada, Israel, Germany, Qatar, Kuwait, Iraq, Egypt, Sudan, Nigeria, Estonia, Morocco or the United Arab Emirates in transactions that lasted from 8 to 14 months in the case of relocations and even 2 years for purchases. Such a transaction involves premium personalized services, which include finding and presenting the luxury residential offer, external reporting to the Ministries of the respective states, or even housing & security consulting services.
"Depending on the degree of risk of the diplomatic mission and of the Ambassador's, we organised visits to buildings during which it was requested to close down the street by the security and protection services and we even had armed guard on the neighboring rooftops."
The Concierge Service was created based on the requests for personalized services: private flights, official events organization, management of residential permits, furnishing, car purchase, hiring Arabic-speaking babysitters or personal trainers, etc.
"We received exclusive requests, both from private and the diplomatic clients, from buildings with bulletproof glass windows or rooftop swimming pools, villas with minimum ten bedrooms and a private prayer area, to properties that had to accommodate a collection of impressive cars.", says Raluca.
Even if she hasn't literally become an official diplomat, Raluca's job requirements involve a combination of tact, strategic thinking and protocol procedures worthy of a dedicated mediator, in order to connect and satisfy the interests of both ambassadors and exclusive residential landlords in Bucharest.
The entire interview can be read in the printed version of Luxury Magazine Special Edition, nb.108, available for sale at Inmedio, Relay and at magazine and press stores in Bucharest. www.luxury.ro