The Times – Investing in Property, a business magazine dedicated to the real estate market, was published in 2018 and includes the most important players in the market, interviews, case studies, trends and key reasons to invest in Romania. Here is a part of the interview with Mihnea Şerbănescu, General Manager Cushman & Wakefield Echinox.
The Times – Investing in Property: For the next three years, new office spaces with a total area of more than 700,000 square meters will be developed in Bucharest. Do you think the city has the capacity to absorb all these new spaces?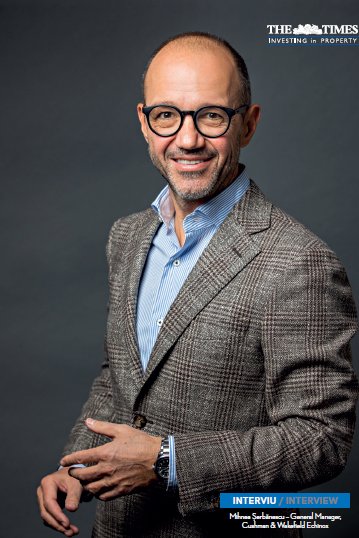 In terms of absolute value and population, Bucharest continues to have a smaller office stock than Budapest, Prague or Warsaw. The question I hear quite often lately is "who will fill these offices"? Indeed, there is a shortage of human resource in the labor market but this specific shortage is covered precisely, on a case by case basis, and also by attracting immigrants and via the natural return and through public campaigns, addressed to the local workforce gone abroad.
The Times – Investing in Property: There is a lot of talking lately about coworking spaces, as the new trend in the office market. How do you think these spaces will be perceived by local businesses?
I believe that the space occupancy philosophy is currently undergoing a change process and that flexibly operated offices will have a significant share in the following years, starting from a level of 1-2% on the Bucharest market.
The current long-term office space rental model is anachronistic and is no longer adapted to the times we live in. We will see more and more flexibly operated spaces similar to hotel conditions where the personal space is not very generous, but is compensated by a functional mix, such as access to the swimming pool, fitness room, restaurants, etc., with the possibility of relocation after a relatively short time.
There will be a variety of solutions where operators, sometimes along with the owners, will meet the demand for such spaces.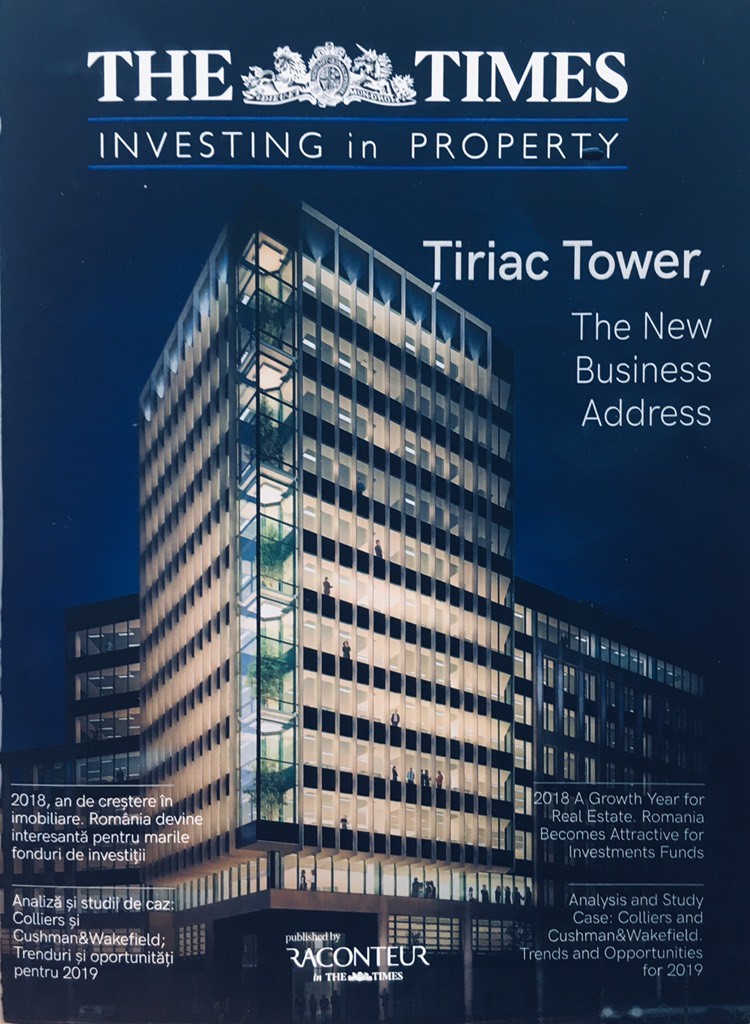 The Times – Investing in Property: What do you think is missing in Bucharest to attract more investors and not to be regarded primarily as a cheap business destination?
Bucharest needs representative landmark buildings in order to get rid of the image of a cheap city. In the process of authorizing projects with privileged positions, the authorities could offer a number of derogations from the initial urban plans, by demanding more modern and bold architectural solutions instead, even though these are not often preferred by developers, who are mainly interested in efficiency. If it were only about efficiency, projects such as The Shard from London or Ginger and Fred from Prague would probably look completely different from how they look today. Important investors such as those from Asia, for example, are attracted by projects with personality in cities with a modern image.
The entire interview can be read in the printed version of The Times Investing in Property, which will be available at: Otopeni Airport – Departure Terminal, Tarom Business Lounge, Cartureşti libraries, Inmedio, Relay, and 3 of the most important gas pipeline networks in Romania.