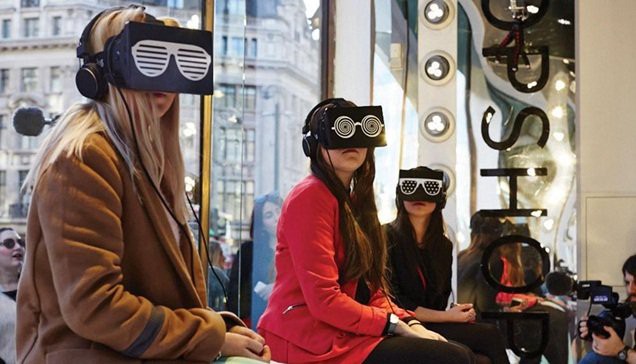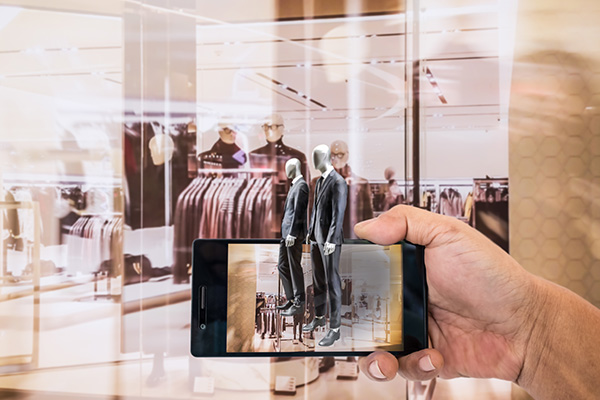 Will robots be able to spell our names correctly when ordering a drink at Starbucks? What if you could see yourself in that brand new outfit without walking out of the shop?
The role of virtual reality and augmented reality in our daily lives is becoming a common thread in many discussions around the future of retail and how to keep consumers engaged, drive brand loyalty, increase footfall, dwell time and ultimately spend.
How are brands adapting to the future trends and to an on-going changing technology, in order to improve the shopping experience? How do they stay future fit?
"Technology is becoming more and more relevant in the life of modern people. Many of us cannot imagine a day without access to certain apps on their mobile or laptop. It is therefore a natural development for retailers to integrate new technologies into physical stores, the main benefits being the increase of the consumer-retailer interaction, the ease of identifying and purchasing the favorite products. In addition, retailers collect data on consumer preferences in order to adapt to their needs." declares Bogdan Marcu, Partner Retail Agency, Cushman & Wakefield Echinox.
The retail industry has already cottoned on to this ever-increasing relationship between consumers and devices with many retailers embracing new technology with enthusiasm. Think more than social media and email campaigns, this is new in store technology to shape the consumers experience – i.e. in-store beacon technology, robots making clothing, augmented reality changing rooms, personalisation on designs etc.
A major change can be seen in physical stores, with retailers trialling various ways of incorporating tech into both their store experiences and the products themselves. It is clear that any technology adopted really needs to add value to the consumer experience and cannot be overly complex or gimmicky – it needs to be both seamless and practical to benefit the consumer.
The most useful retail tech creates an enhanced experience providing the shopper with entertainment and escape experience curated by the brand. Successful retailers are now focusing on humanizing the digital experience in store. With both the tech itself and its implementation evolving on almost a daily basis the "humanizing digital" trend is certainly one to watch. Here are some best-in-class examples:
ASICS expansion into Europe with new stores in Paris, Spain, Brussels and Germany utilizing new technology in concept stores to elevate the customer experience with the use of technology to drive the sale and increase brand engagement. The stores also have digital touchpoints where you can browse through or order any ASICS products and find out the research and technology behind the finished product.
Tommy Hilfiger – VR headsets allow customers to watch the catwalk show in store, as if they are sat in the front row.
Samsung & Charlotte Tilbury – Charlotte Tilbury created a 360 deg VR film to launch the debut fragrance Scent of a Dream Perfume.
Shiseido and Microsoft have collaborated to create a plugin for Skype for Business where speakers can use a filter to virtually enhance their appearance over Skype.
Cubitts, an English eyeglass manufacturer,  allows VR digital facial gauge and VR to create a 3D model of the customers face so they can adjust the glasses design before they are produced on their own, virtual faces.
Bronnie Edwards, Central London Retail team, which provides retail strategy and advice to large landlord estates across Central London
http://blog.cushwake.com/emea/a-shop-but-not-as-we-know-it-the-bright-virtual-retail-future.html