Bucharest, April 2021: The real estate consultancy company Cushman & Wakefield Echinox has advised the real estate development company River Development, one of the most experienced domestic developers, in the selling of The Light One office building in Bucharest to the Austrian group Uniqa in the largest real estate transaction in Romania of the year to date.
Completed in 2019 and with a leasable area of 21,653 square meters and BREEAM Excellent certified, The Light One is one of the most important office buildings in the Center – West area of the Capital, with a diverse portfolio of local and international tenants and part of a large mixed urban regeneration project, The Light – which will include two more office buildings and a high quality residential complex. The building has a total built area of over 150,000 square meters, of which almost 100,000 square meters leasable office space.
The Light One is the second office project sold by River Development in Bucharest, after the sale of the Riverplace property from the Sema Park project, to another Austrian group, Europolis (now CA Immo), more than a decade ago, a transaction also intermediated at the time by Tim Wilkinson of DTZ Echinox (now Cushman & Wakefield Echinox).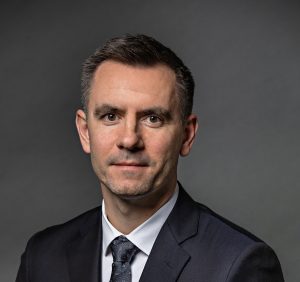 Tim Wilkinson, Partner, Capital Markets, Cushman & Wakefield Echinox: "This transaction reflects the continued demand that we are tracking from core investors to acquire premium quality assets in Bucharest, despite the challenges of the pandemic. The case for investors to expand their investment footprint in CEE to Romania, has never been more evident and appealing."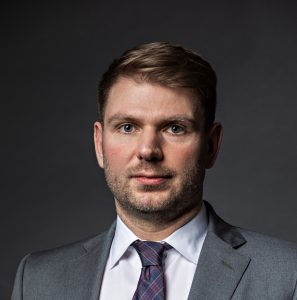 Bogdan Gubandru, Director Investment Agency, Cushman & Wakefield Echinox: "The sale of The Light One office building, in a period that is still marked by uncertainties, is reconfirmation of the fact that the best assets, leased well to strong covenant companies attract interest from major investors, such as Uniqa. We are honored by the trust with which we were mandated by River Development to take the building to market and we are glad that we were able to navigate 2020 and keep the transaction on track."
The investment market closed 2020 with a clear sign that it has moved more towards being accepted as a stable and attractive alternative to the core markets of CEE. As uncertainty fell over markets last year, due to the pandemic, Romania offered a strong risk-return profile, under-pinned by a growing number of blue-chip tenants that continue to have confidence in the country. Prime office yields have remained quite stable and the industrial market has become the most sought-after asset class. Food & DIY anchored single level retail have shown strength in the face of the pandemic, with fashion retail expected to bounce back strongly in 2021.
While we remain confident that the market can build on this momentum, it is important that Romania remains competitive in CEE as a market that provides higher returns for an appropriate level of risk. Therefore, we expect liquidity and growth to be steady, which will be healthy for the long-term outlook.
River Development is a local real estate developer, supported by a team of professionals with extensive experience in planning, developing and managing large real estate projects, with over 15 years of activity in the local market. River Development is developing the real estate projects Sema Parc and The Light, both situated in the central western area of Bucharest.
The UNIQA Group is one of the leading insurance groups for its core markets of Austria and Central and Eastern Europe (CEE). Around 23,500 employees and exclusive sales partners serve around 15.5 million customers in 18 countries. UNIQA is the second-largest insurance group in Austria with a market share of more than 21 per cent. UNIQA operates in 15 markets in the CEE growth region. Their Real Estate Asset Manager, UNIQA Real Estate Management GmbH, manages more than €2.8 billion assets in real estate in Austria and the CEE region.
Cushman & Wakefield Echinox is a top real estate consulting company on the local market and the exclusive affiliate of Cushman & Wakefield in Romania, owned and operated independently, with a team of over 60 professionals and collaborators offering a full range of services to investors, developers, landlords and tenants.
Cushman & Wakefield, one of the global leaders in commercial real estate services, with 50,000 employees in over 60 countries and € 7.8 billion in revenue, provides asset and investment management consulting services, capital markets, leasing, properties administration, tenant representation, project management, design and evaluation services. For more information, visit www.cwechinox.com