Bucharest, July 2023: Four modern retail projects were delivered in the first half of the year, with a total area of 30,000 sq. m GLA. Giurgiu, Călărași, Dej and Vaslui are the cities which benefited from these new investments, while the new supply will be significantly more substantial in H2, when almost 260,000 sq. m GLA of retail spaces are due to be completed, according to data from the Cushman & Wakefield Echinox real estate consultancy company.
The four projects delivered in H1 2023 were Funshop Park Vaslui (10,000 sq. m) developed by Scallier, Retail Park Dej (7,000 sq. m) owned by the Cometex group (a subsidiary of the Altex electro-IT retailer), Shopping Park Giurgiu (7,000 sq. m) completed by Square 7 Properties & Mitiska REIM and Irimia Shopping Center (6,000 sq. m), an investment finalized by a local businessman.
With a modern retail stock of 4.23 million sq. m, Romania is the third-largest market in the Central and Eastern Europe, after Poland (with a stock of 16 million sq. m) and the Czech Republic (with 4.5 million sq. m).
Ten projects with a total area of close to 260,000 sq. m are expected to be delivered in H2 2023, four of them having more than 25,000 sq. m GLA. These include Promenada Craiova (78,500 sq. m – a shopping center, a retail park and a Dedeman store) developed by NEPI Rockcastle, Prima Shopping Center (70,000 sq. m) developed by Oasis Consulting in Sibiu, Alba Iulia Mall (29,000 sq. m), a Prime Kapital – MAS REI investment and AFI Park Arad (29,400 sq. m) owned by AFI Europe. Promenada Craiova and Alba Iulia Mall will be the largest retail schemes developed in the two respective locations.
60% of the retail spaces due to be delivered in H2 are in retail parks, with the rest in shopping centers.
As a result, 2023 is primed to set a record level of retail deliveries in Romania since 2008, as the total stock will surpass the 4.5 million sq. m threshold by the end of this year.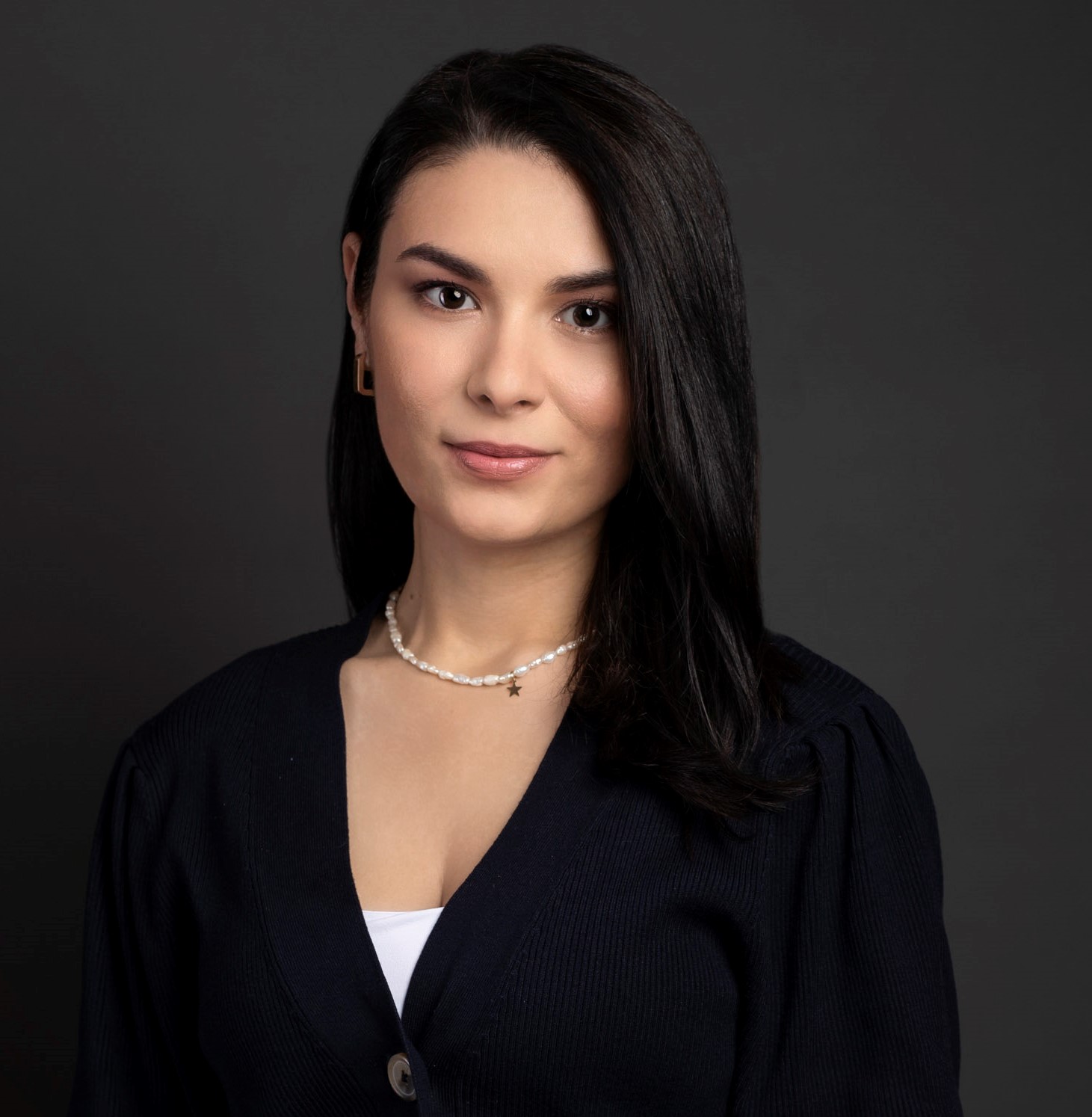 Dana Radoveneanu, Head of Retail Agency Cushman & Wakefield Echinox: "After a period of two and a half years during which developers had mainly delivered retail projects with areas up to 10,000 sq. m GLA in smaller destinations in terms of population, starting from the second half of this year we will see a new supply also consisting of schemes of over 20,000 sq. m, in larger cities such as Craiova, Sibiu, Iași, Pitești, Arad, Alba Iulia, or Brașov. There are currently more than ten retail projects exceeding 20,000 sq. m which have been announced, some being already under construction or in advanced stages of permitting, a fact which once again illustrates the retail developers' long-term commitment to Romania, despite the inflationary pressures and the retail sales expected compressions."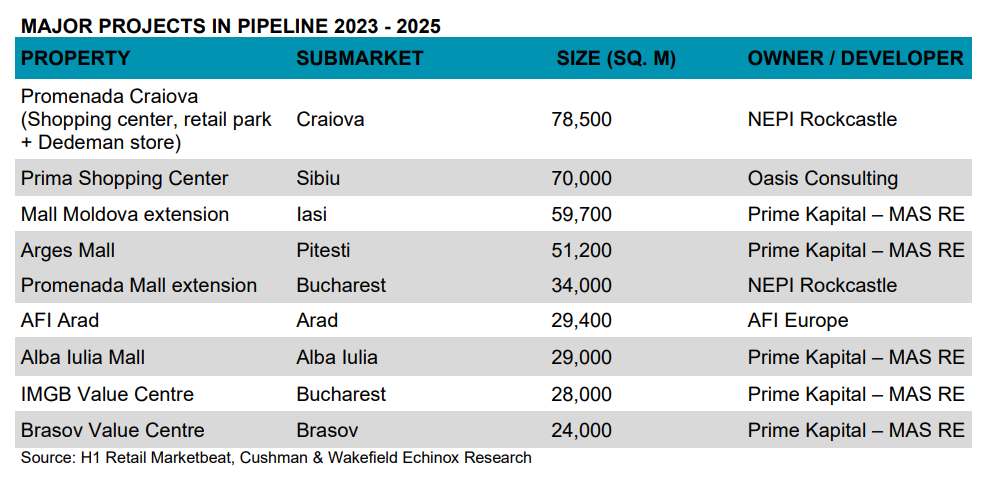 The prime shopping center rents remained flat in Q2 2023, with the headline rent achieved for 100 – 150 sq. m units in dominant shopping centers in Bucharest being of around €75 – €80 / sq. m/ month, while the corresponding figures in secondary cities, such as Cluj-Napoca, Timișoara, Iași and Constanța ranged between €50 – €65 / sq. m/ month, with €30 – €35/ sq. m/ month being the level recorded in tertiary locations.
Cushman & Wakefield Echinox is a leading real estate company on the local market and the exclusive affiliate of Cushman & Wakefield in Romania, owned and operated independently, with a team of over 80 professionals and collaborators offering a full range of services to investors, developers, owners and tenants.
Cushman & Wakefield, one of the global leaders in commercial real estate services, with 52,000 employees in over 60 countries and $ 10.1 billion in revenue, provides asset and investment management consulting services, capital markets, leasing, properties administration, tenant representation. For more information, visit www.cushmanwakefield.com