Bucharest, April 2021: Mendeleev Office 5 office building, developed by Akcent Development in the center of the Capital and managed by the Asset Services team of Cushman & Wakefield Echinox, has attracted two new tenants, reaching an occupancy rate of 70%.
The new tenants are OTOTO Store, a coffee store and shop that sells a wide range of independent brands that include specialty coffee, food, cosmetics, books and home care, and in-tech, a company that projects the mobility of the future, developing innovative solutions for the automotive and smart mobility sector sectors. The two tenants leased a total area of ​​780 square meters, joining financial consulting, PR and marketing or construction companies already present in the building.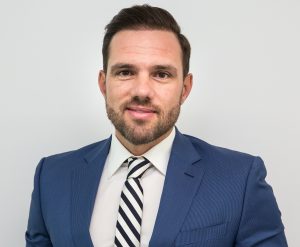 Laurentiu Afrasine, CEO Akcent Development: "Given that Mendeleev Office 5 is a project completed in the first quarter of 2020, at the beginning of the pandemic, we can say that we are satisfied that the building has consistently managed to attract new tenants. We are proud to be able to offer a modern space, with multiple facilities, in the center of the Capital, the building being easily accessible from all areas of the city both by car and by numerous means of public transport."
Mendeleev Office 5 is a boutique office building, which revitalizes a historic area of ​​the city, being located between Piaţa Romană and Calea Victoriei. The building has easy access to public transport, the Piaţa Romană subway station and numerous bus lines located 5-minute walk-away, the area being also well-known for the diverse offer of restaurants, cafes, hotels, cultural spaces, and medical centers.
The building has a leasable surface of 4,500 square meters distributed on basement, ground floor and eight upper floors. The underground parking has 50 places and is equipped with bicycles facilities and electric charging stations. The design of the building facilitates the access of the natural light, and the exterior filtering golden facade fits in the profile of the area. The project includes intelligent integrated technologies, hybrid climate-control system architecturally designed and integrated, and the terraces on the 3rd and 8th floors stimulate the tenants' creativity and offer a panoramic view of the center of Bucharest.
Akcent Development, the developer of Mendeleev Office 5 project, also owns Eminescu Offices building, Rosetti Tower building and Cloud 9 residential project, with two other residential projects that are going to be developed in the northern part of Bucharest.
Cushman & Wakefield Echinox is a top real estate consulting company on the local market and the exclusive affiliate of Cushman & Wakefield in Romania, owned and operated independently, with a team of over 60 professionals and collaborators offering a full range of services to investors, developers, landlords and tenants.
Cushman & Wakefield, one of the global leaders in commercial real estate services, with 50,000 employees in over 60 countries and € 7.8 billion in revenue, provides asset and investment management consulting services, capital markets, leasing, properties administration, tenant representation, design and evaluation services. For more information, visit www.cwechinox.com