Bucharest, September 2020: The Little Genius private school rented a historical monument villa located on Kiseleff Boulevard in Bucharest in order to meet the social distancing requirements imposed by the authorities, the transaction being intermediated by the real estate consulting company Cushman & Wakefield Echinox.
Since the beginning of the pandemic, this is only one of the transactions intermediated by Cushman & Wakefield Echinox in the premium residential segment, given that the distancing restrictions create transactional opportunities in the premium real estate market in Bucharest, from behalf of institutions and companies that have to comply with the new norms, as well as from individuals looking for a residence that offers extra comfort.
The villa rented by the private school was built in the 1930s by the architect Marcel Iancu for the Chihăescu family of pharmacists and it is one of the first modernist buildings in Bucharest. Designed as a luxurious residence with extensive open spaces, the property has long time accomodated embassy headquarters. The residence has 10 bright and spacious rooms, as well as a generous private garden, set-up on most of the 2,650 square meters land surface.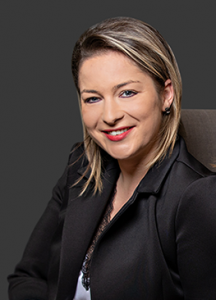 In the Bucharest – Ilfov region there are over 250 private education institutions in which more than 30,000 children were enrolled in 2018 in the pre-university secondary education, nurseries and kindergartens, representing about 9% of the total. The Little Genius private school was founded in 2013 and aims to develop the students' creative potential, spontaneity, independence of thought, creativity and freedom of expression. Each class is formed of maximum 14 students and the courses take place in spaces equipped with IT equipment and modern teaching devices.
Raluca Plavita, Director Residential Agency Cushman & Wakefield Echinox: "In the midst of the pandemic, certain business segments stand out and continue to grow, while adapting to the new safety operation conditions. For the private education sector there are opportunities for expansion and development and although such locations are very rare, we managed to find a premium property suitable for its desired purpose, in a unique location with a spectacular garden."
Raluca Plavita has over 17 years of experience in the prime real estate sector and an impressive portfolio of properties traded in the luxurious areas of the Capital.
Cushman & Wakefield Echinox is a leading real estate company on the local market and the exclusive affiliate of Cushman & Wakefield in Romania, owned and operated independently. Cushman & Wakefield Echinox team of over 60 professionals and collaborators offers a full range of services to investors, developers, owners and tenants.
Cushman & Wakefield, one of the global leaders in commercial real estate services, with 53,000 employees in over 60 countries and € 8.8 billion in revenue, provides asset and investment management consulting services, capital markets, leasing, properties administration, tenant representation, design and evaluation services. For more information, visit www.cushmanwakefield.com.