Bucharest, April 2019: The modern retail stock in Bucharest remained constant in 2018, at 1.2 million square meters, a level 7% higher than in the Central-West region of the country (16 counties in Transylvania and Banat), which reached 1,18 million square meters, and double the stock of the region of Moldova (eight counties), which reaches 595,000 square meters, according to the Bucharest Retail Market and Romania Retail Regional Cities reports, launched by the real estate consultancy company Cushman & Wakefield Echinox.
A fourth analyzed region is the South (16 counties, without Bucharest – Ilfov), where the modern retail stock has 735,000 square meters, therefore the total area of ​​malls, retail parks and commercial galleries at a national level is situated at 3.65 million square meters, resulting in a density of 191 square meters / 1,000 inhabitants.
Considering the projects currently under construction, deliveries of commercial spaces will accelerate this year up to 140,000 square meters, while Sibiu, Timişoara and Bucharest will attract 70% of the deliveries. The Festival Centrum mall and the extension of Shopping City Sibiu will be delivered in Sibiu, the Iulius Mall project will be expanded in Timisoara, while the expansion of the Colosseum and Veranda projects is expected in Bucharest. New modern commercial spaces will also be delivered in Zalău, where the Zalău Value Center project is expected to be inaugurated, and also in Satu Mare and Buzău, where existing projects will be expanded.
In 2019, the most active developers will be NEPI Rockcastle, Iulius Group and Prime Kapital, three of the biggest developers and owners of commercial space on the local market.
Last year, new spaces were delivered in Romania, having a cumulative area of ​​approximately 104,000 square meters, while no new retail project was completed in Bucharest.
At a city level, the most densely populated areas remain Suceava (1,167 sq m / 1,000 inhabitants) and Oradea (1,014 sq m / 1,000 inhabitants), while in the primary cities with a population of over 250,000 inhabitants, this indicator varies between 380 sqm / 1,000 inhabitants in Craiova and 692 sq m / 1,000 inhabitants in Timişoara.
The average vacancy rate for shopping centers in Bucharest declined from 3% to 2% over the past year, while at a regional level it is situated around 4% in the southern and eastern areas and 6% in the central-western part of the country. It is thus expected that the low vacancy rate within the dominant shopping centers will put pressure on rent levels.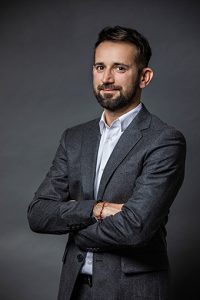 Bogdan Marcu, Partner, Retail Agency, CWEchinox: "Comparing to 2018, this year there will be delivered 40% more modern commercial spaces, while for next year we expect an increase of the deliveries with 60% compared to 2019, if all the announced opening dates are respected. In the next period, we will see the inauguration of new shopping centers in Sibiu and Braşov, while the rest of the developments will be represented by extensions of existing schemes or projects located in secondary and tertiary cities."
Cushman & Wakefield Echinox is a top real estate consulting company on the local market, operating in all real estate market segments, including the residential market. The exclusive affiliate of Cushman & Wakefield in Romania, owned and operated independently, it has a team of over 60 professionals and collaborators offering a full range of services to investors, developers, owners and tenants across all segments of the real estate market, including. For more information, visit www.cwechinox.com
Cushman & Wakefield is a leading global real estate services company with 51.000 employees in more than 70 countries, helping owners, occupiers and investors to optimize the value of their real estate. Cushman & Wakefield is among the largest commercial real estate services firms with revenue of $8.2 billion across core services of agency leasing, asset services, capital markets, facility services (C&W Services), global occupier services, investment & asset management (DTZ Investors), project & development services, tenant representation, and valuation & advisory. To learn more, visit www.cwechinox.com.